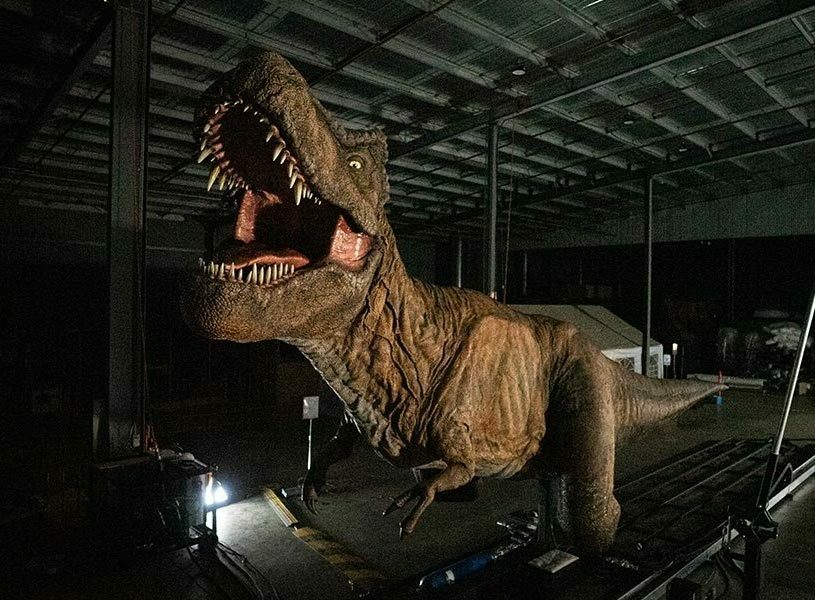 Our Story
All Creatures
Great & Small
Founded in Melbourne, Australia in 2006, Creature Technology revolutionised animatronic entertainment through the production of Walking with Dinosaurs ‐ The Arena Spectacular. With a vision to emotionally connect an audience to a cast of prehistoric beasts, we used never‐before‐seen technology to set a new benchmark in storytelling through animatronics.

Since then, our work has spanned the globe and the many genres of live entertainment – from arena shows and theatre productions to exhibitions and, more recently, the world's most awe‐inspiring theme park attractions.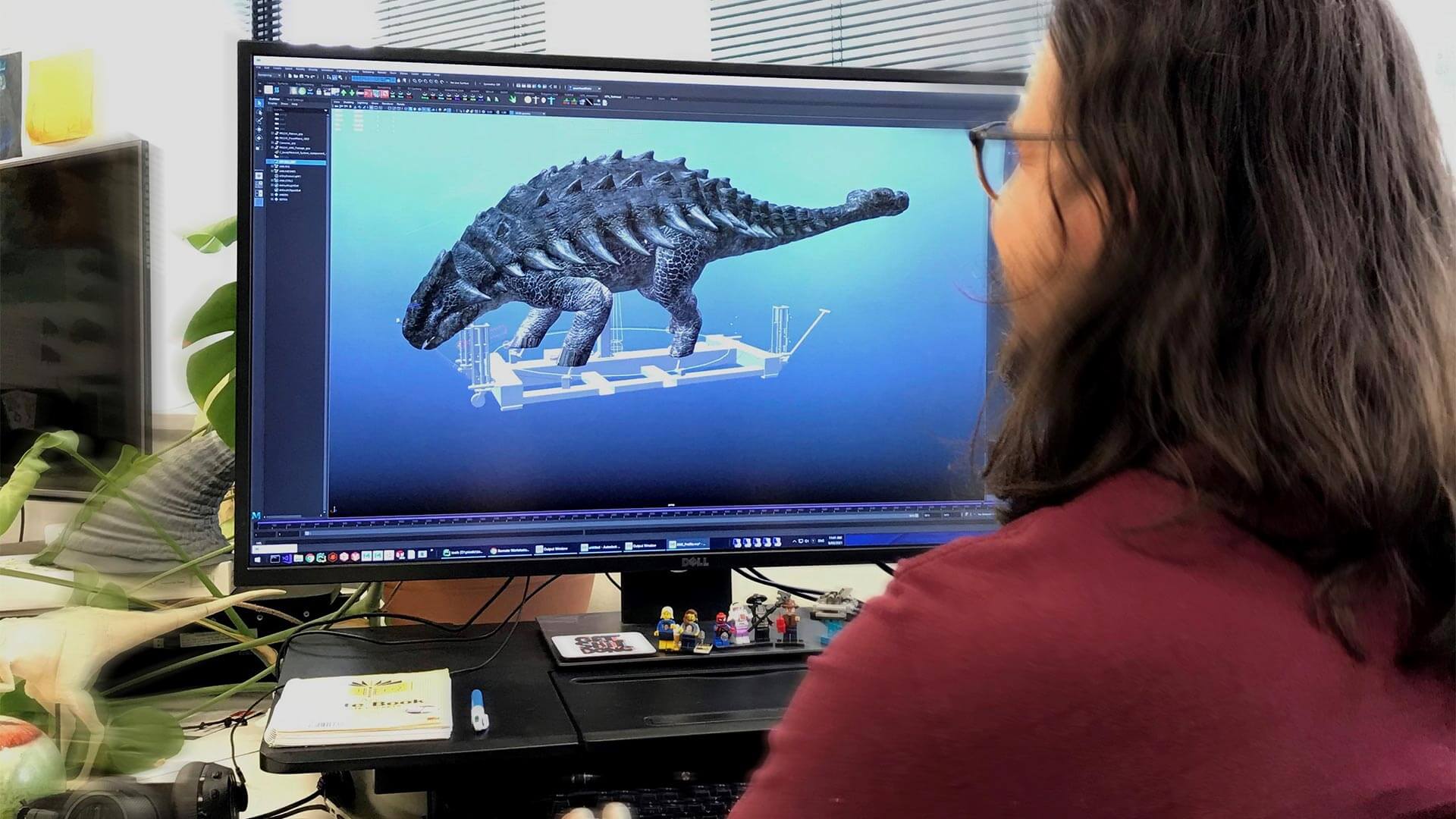 Technology, creativity and innovation
Innovation is at the core of what we do.
At Creature Technology Co. we see creativity and technology as two interlocked elements in our design process. Both are continually driving the other forward. The result is innovation. Being a fully integrated design and production business allows us to continually evolve our creature making process.

A sophisticated design approach and rigorous processes weave together technical and creative innovation with engineering excellence. All of this is underpinned by a passion for storytelling through performance – delivering wholly transformative experiences.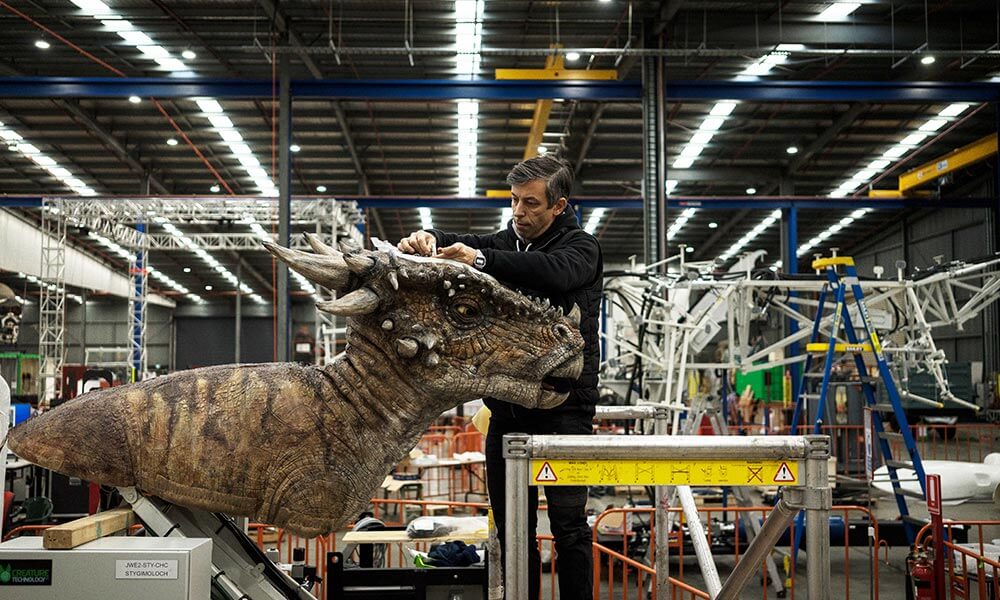 C‐TECH CREATURE CONTROL SYSTEM
Creature Technology Co. has spent more than a decade developing its own custom animatronics control system, C‐Tech, which has become one of the cornerstones of our technology and of our business. C‐Tech is a sophisticated and incredibly flexible set of tools designed from the ground up to ensure animatronic creatures and figures move with an uncanny fluidity and realism. C‐Tech is the secret advantage we have over other animatronic companies and is a key part in producing the world's most lifelike animatronics.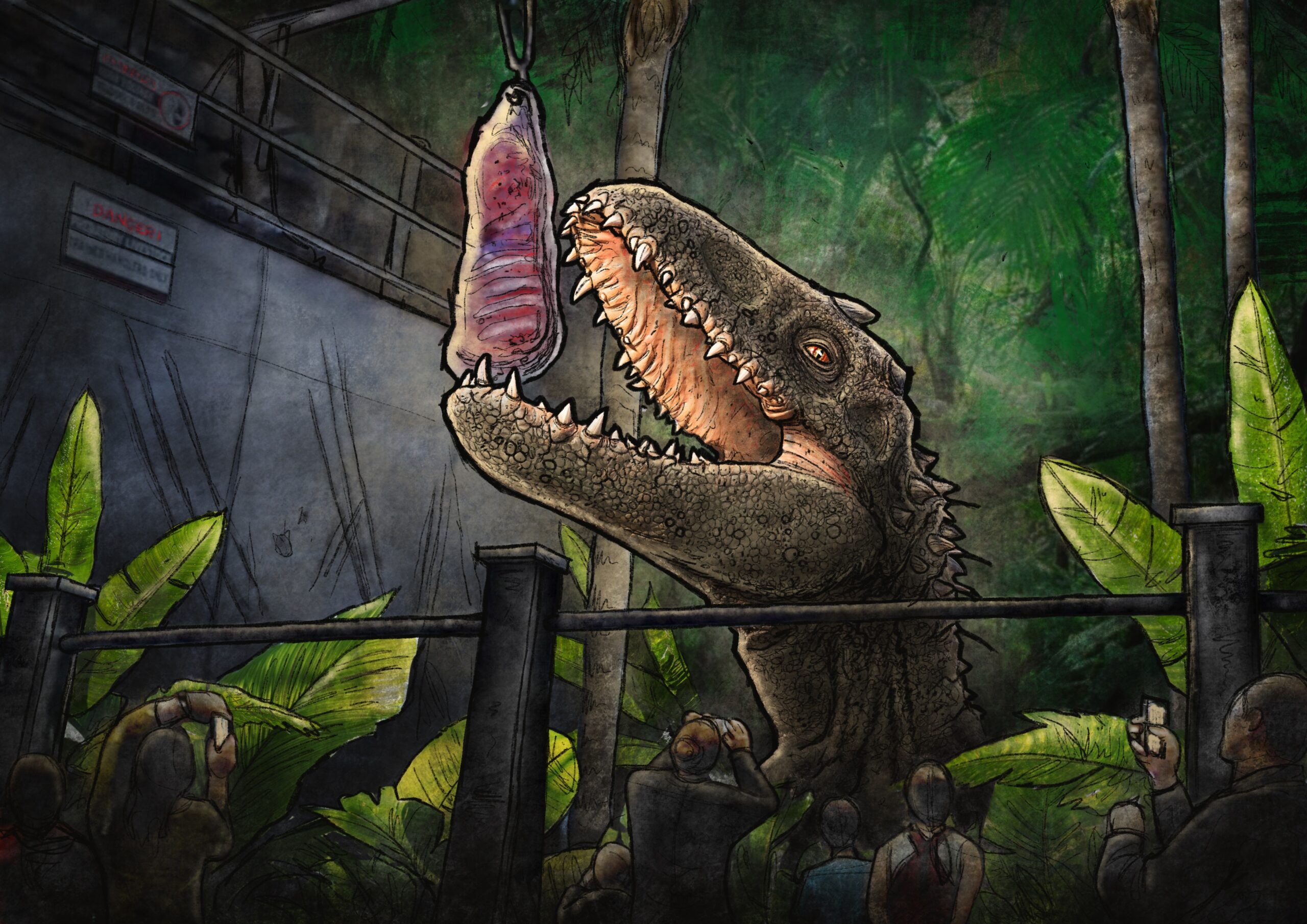 We are story tellers, born from theatrical roots, who revel in working through the creative process with our clients. Our artists and designers can visualise an idea at its conception, whether it is creating a character from scratch or weaving an existing one into the narrative of new theme park ride, theatre show, exhibition or event.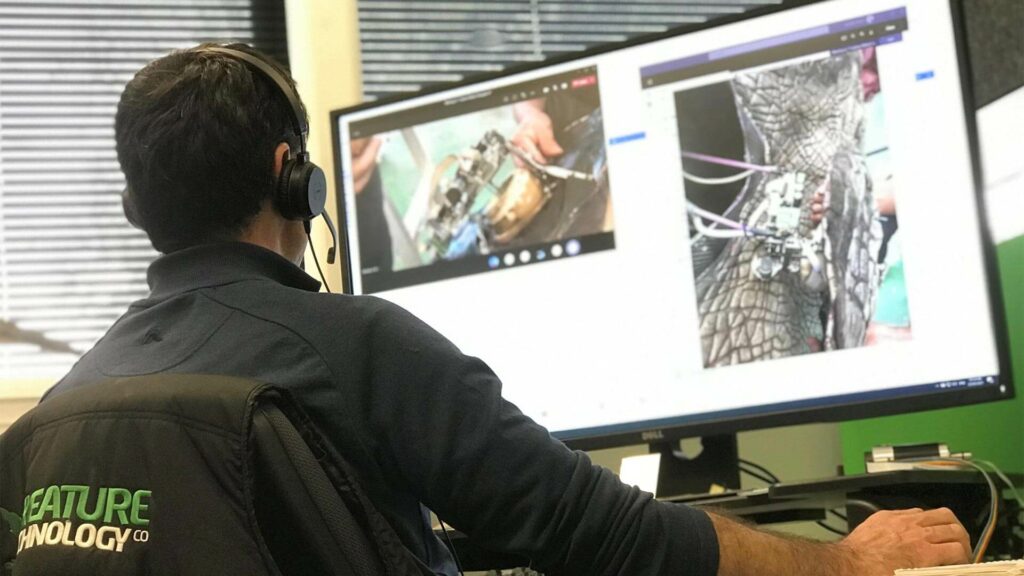 Production
Our project managers and producers ensure all of Creature Technology Co.'s projects are delivered on budget and on schedule. They work closely with our clients to manage projects from concept through to installation, bringing together the many processes that deliver our incredible creatures to the world.
Digital
Our team of digital artists, animators and technicians take projects from high-level concept through to the animation of the final article. They develop the form and function of the animatronic creatures and are key to the integration of each of our departments as they provide a lens on the work in progress for our clients and the Creature Technology team.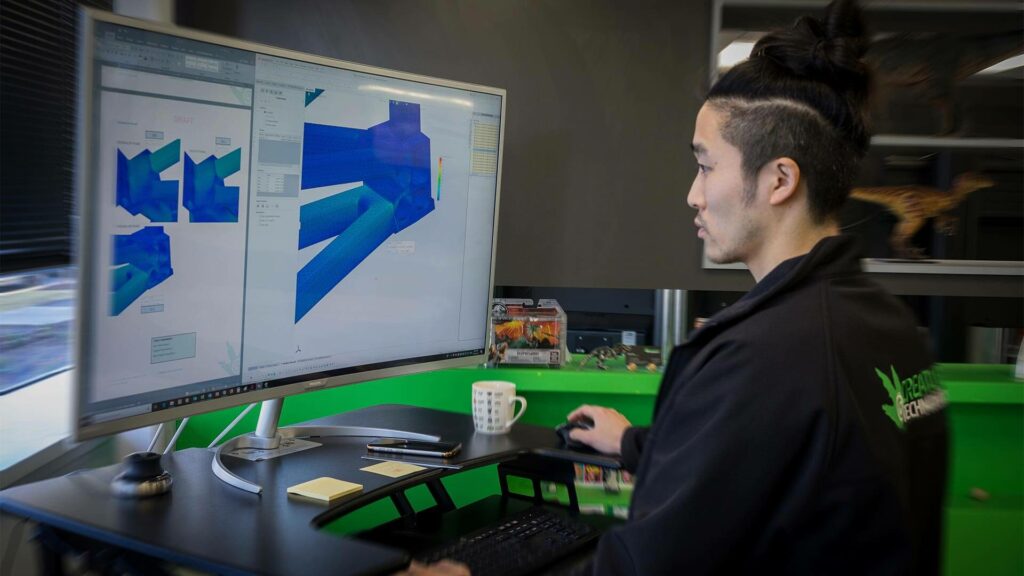 Engineering
This team encompasses all of the disciplines of professional engineering practices ‐ Mechanical, Electrical and Control Systems ‐ to design smart, safe, robust and reliable equipment. Our theme park animatronics run up to 16 hours a day, every day of the year. The team have vast experience at integrating with complex ride systems and in delivering to the highest compliance standards in the theme park and entertainment industries, using static and dynamic analysis to verify the structural integrity of our incredible creature designs.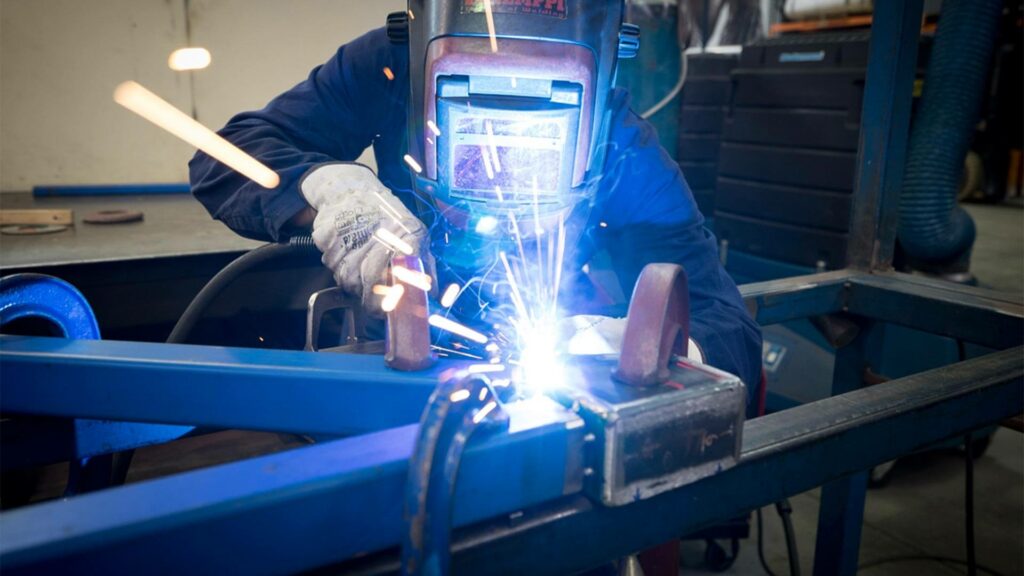 Engineering Fabrication
This highly skilled department create the steel 'skeletons' which form the base for all of our incredible creatures. They are experts in the wide range of materials that are utilised for our structures including mild steel, stainless steel, aluminium and fibre composites. All of our structures are fabricated and assembled in-house to ensure the highest quality control and integration.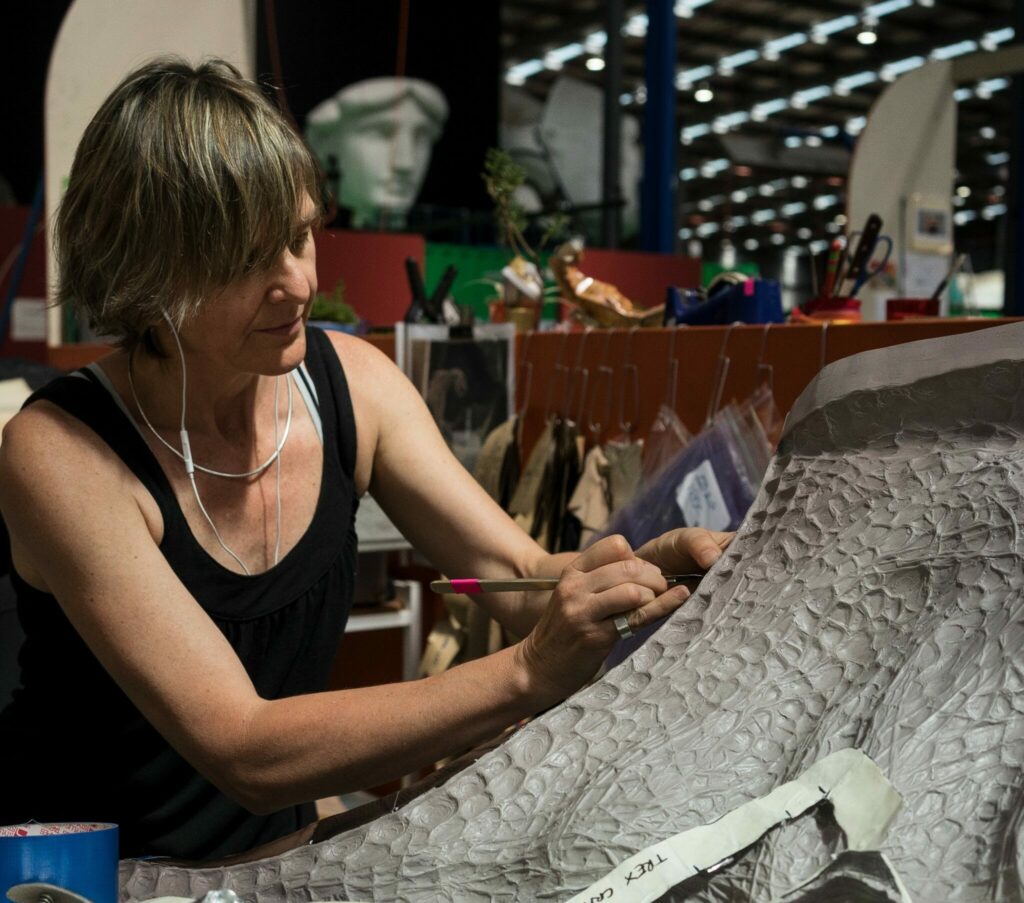 Sculptural Fabrication
Sculptors, seamers, makers and artisans make up the talented team that flesh out our creatures, adding layers of muscle and skin. They are responsible for the soft, the organic, the lifelike details and the flexible substructures, from sculpting and moulding, skin manufacture, muscle layers, claws and teeth through to final creature colouring and detailed finishes.
Green Room Award for Visual Design
Creature Technology Co. along with Antony Hamilton, Blair Hart, Paula Levis, Andrew Treloar and Bosco Shaw for Token Armies (by Chunky Move in association with Melbourne International Arts Festival and Arts House)
Drama Desk Award
Winner for Outstanding Puppet Design - Sonny Tilders of Creature Technology Co. for King Kong – Alive on Broadway.
Outer Circle Critics Special Achievement Award
Outer Circle Critics Special Achievement Award for the Puppetry Team That Created and Operates "Kong" for King Kong – Alive on Broadway

Special Tony Award™ for Sonny Tilders and Creature Technology Co.
The creators of the character/puppet "Kong" for King Kong – Alive on Broadway for their outstanding contribution to the theatre.
Manufacturer of the Year (Medium Business)
Manufacturer of the Year (Medium Business), Victorian Manufacturing Hall of Fame Awards
Australian Engineering Excellence Award
Australian Engineering Excellence Award, Victoria (Products & Manufacturing Facilities) for the Universal Orlando Resort Kong

Australian Export Award – Creative Industries
Governor of Victoria Export Award for Innovation Excellence
Governor of Victoria Export Award – Creative Industries
Green Room Award for Technical Achievement: King Kong
Helpmann Award for Outstanding Theatrical Achievement
Helpmann Award for Outstanding Theatrical Achievement: Design, Creation and Operation of King Kong – the Creature.
Pollstar Concert Industry Award
Pollstar Concert Industry Award for Most Creative Stage Production: Walking With Dinosaurs – The Arena Spectacular, USA

Billboard Touring Award
Billboard Touring Award for Creative Content: Walking With Dinosaurs – The Arena Spectacular, USA
TEA Award for Outstanding Achievement
TEA Award for Outstanding Achievement: Walking With Dinosaurs – The Arena Spectacular, USA
Ticketmaster Platinum Ticket Award
Ticketmaster Platinum Ticket Award (2007): Walking With Dinosaurs – The Arena Spectacular, USA